Our Goal
 The University of California Office of the President has set a goal of Zero Waste for all UC campuses by 2020. As of 2014-2015, UCSC successfully diverted 65% of waste from the landfill. However, there is still a large amount of landfill waste that could be reduced, reused, repaired, recycled or composted instead. Based on this map, Refuse and Recycling through the year will develop local mapping tools for campus usage. Although we are far from our goal, UCSC is committed to reach Zero Waste by 2020.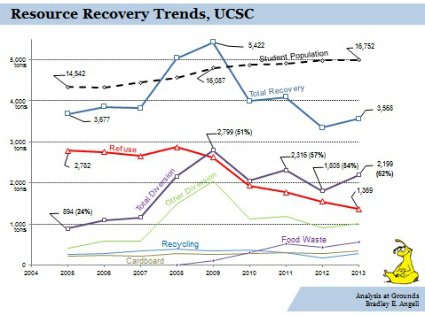 Click here to see how you can recycle and live a zero waste life. 
For more news and case studies, check out Recycling Today.
Zero Waste Quadrant Map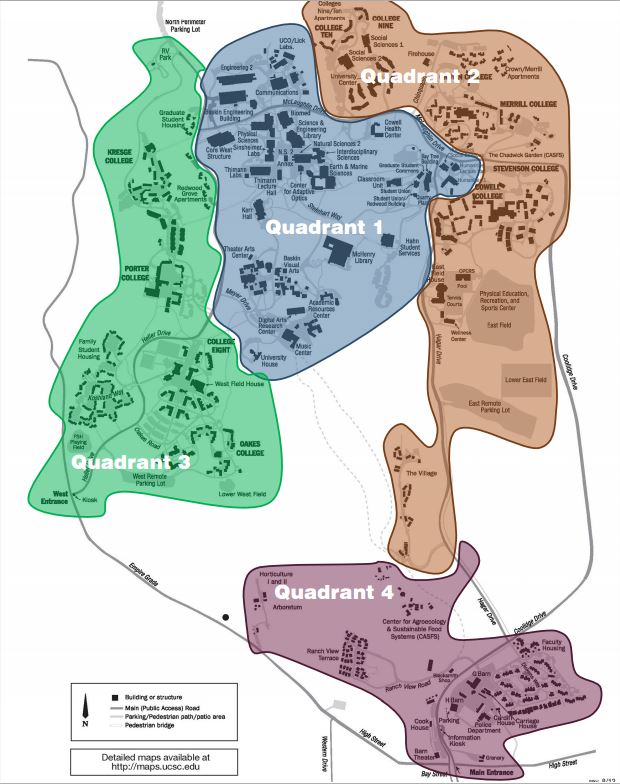 Click here to download instructions on how to host a Zero Waste Event: Zero Waste Event Form.